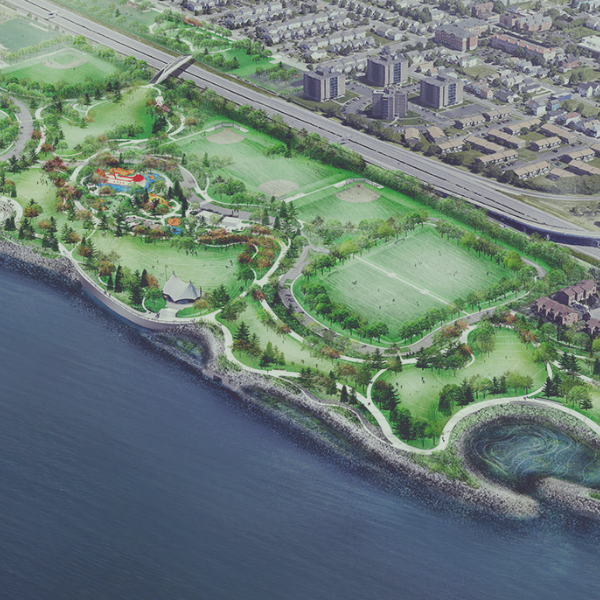 The park has one mile of shoreline that will be rehabilitated to mitigate the effects of climate change.
The lagoon is a naturalistic environment that will feature wetland plants and attract migratory birds, bringing the richness of the Great Lakes ecology into the park.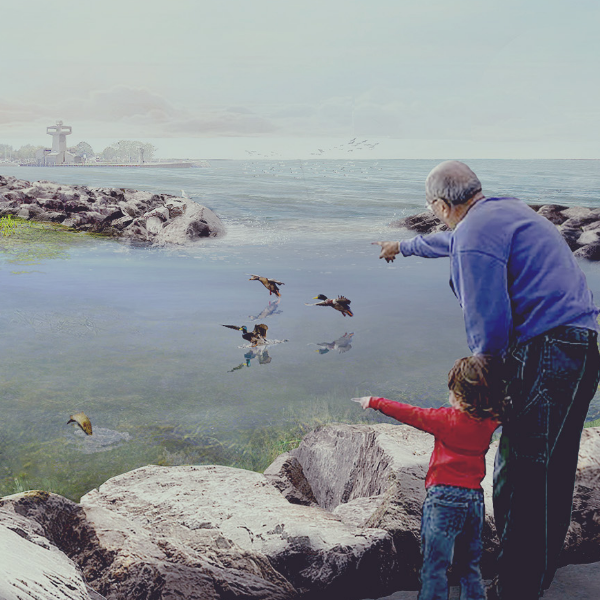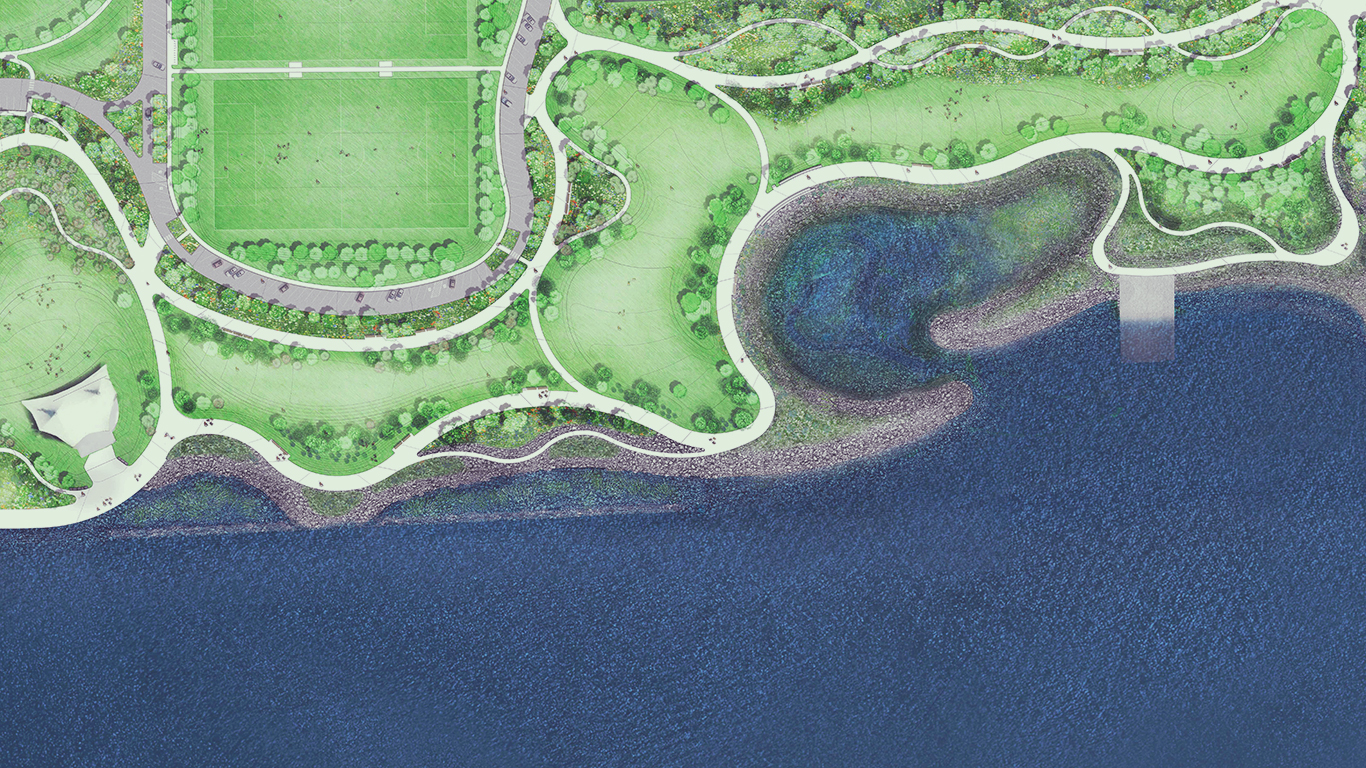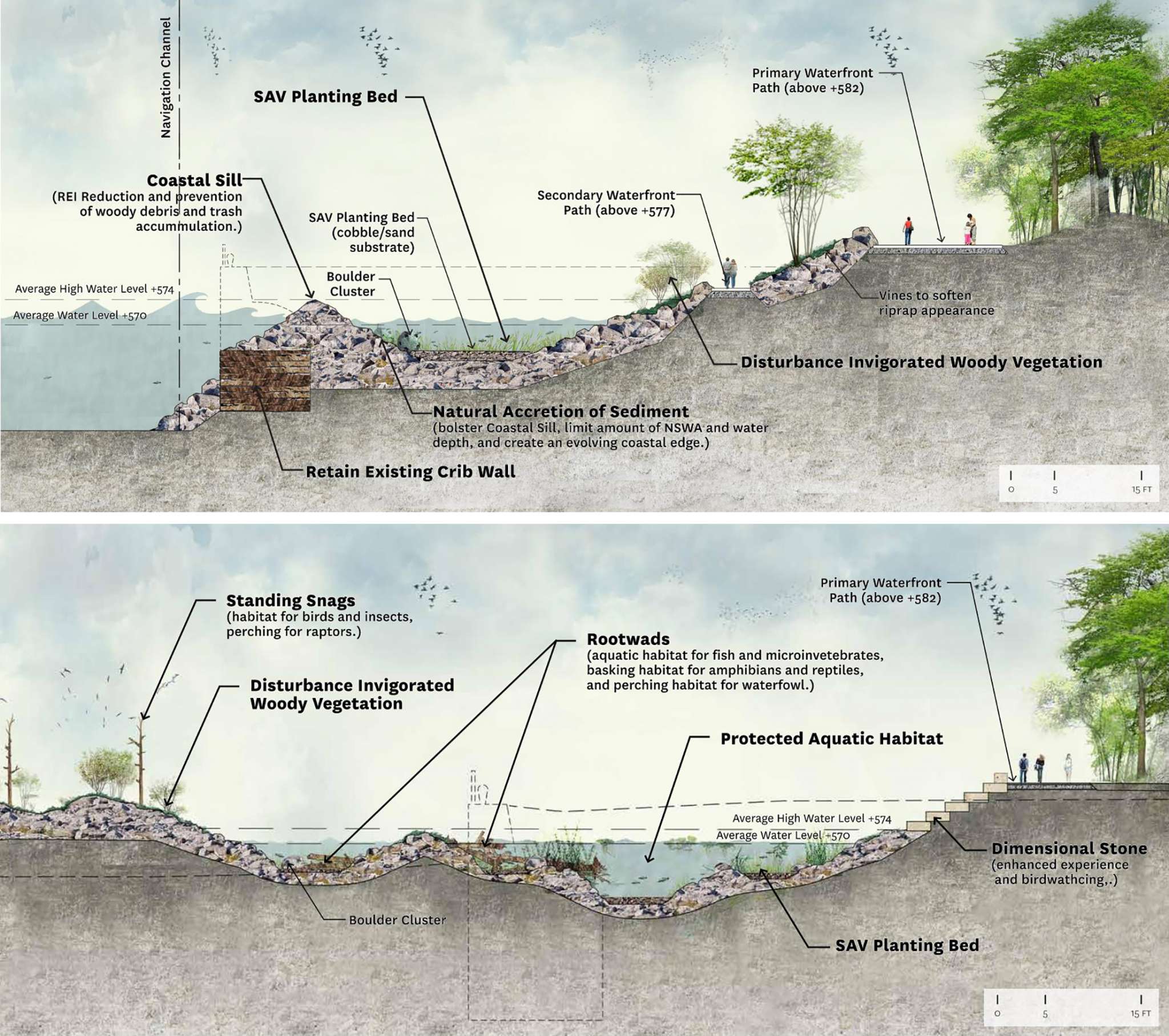 Partners
We look forward to working with our partners to provide educational programming for all ages to experience and learn about native plants and the wildlife they attract.

The Western New York Land Conservancy was tasked with growing many of these plants from the ground up. The Land Conservancy received a grant from the Ralph C. Wilson, Jr. Foundation to collect seeds from local native plants for this purpose. The organization will provide 50,000 plants, including trees, shrubs, grasses, and wildflowers that will be added to the park.

Buffalo Niagara Waterkeeper has been involved since the beginning as a key partner in the transformation of LaSalle Park to Ralph Wilson Park as part of their mission to restore the environment of the Buffalo waterfront.
Support
Support for the shoreline rehabilitation is provided by New York State, including NYS Environmental Facilities Corporation, Empire State Development Corporation, NYS Department of Environmental Conservation (DEC); the City of Buffalo; National Oceanic and Atmospheric Administration (NOAA), in coordination with the U.S. Environmental Protection Agency (EPA), Great Lakes Restoration Initiative (GLRI) funding; and Buffalo Niagara Waterkeeper's Buffalo Blueway Initiative.