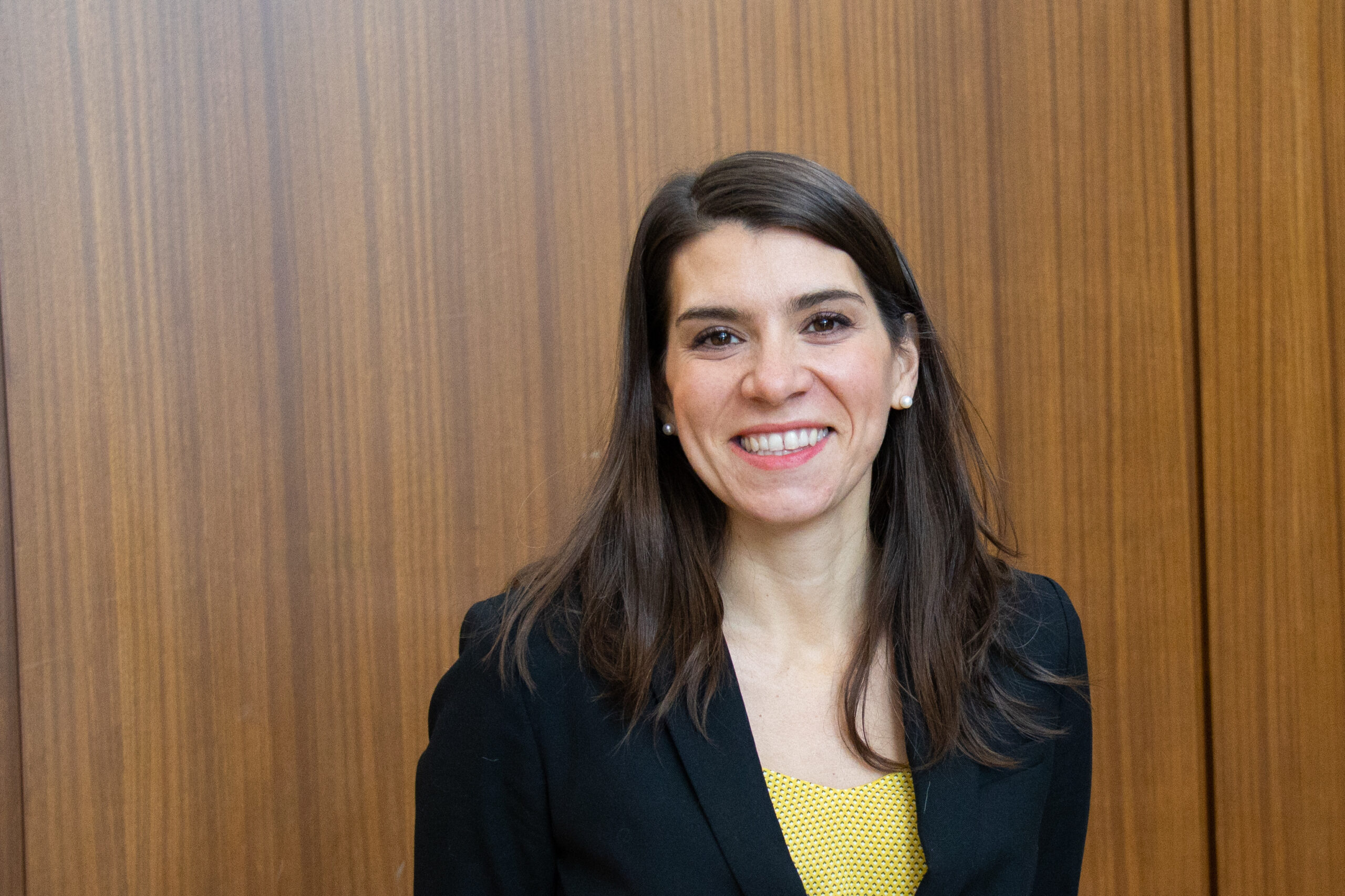 The Board of Directors of the Ralph Wilson Park Conservancy are excited to announce today, after an expansive national search, that Katie Campos will serve as the inaugural Executive Director for the Conservancy. Campos will start on Monday, October 31st.
Three Questions with Katie Campos, RWPC's Inaugural Executive Director  
(Excerpted from the March 2023 E-Newsletter)

Tell us a bit about yourself I'm passionate about Buffalo; I'm committed to ensuring our community is the best place to grow up! I grew up on St. James in the City of Buffalo and now live on the west side with my wife, Erin and our twins, Ruth and Leo. The former LaSalle Park was central to my life – we grew up running around the playgrounds, playing soccer, and watching the sunset there. My work to date has been focused on educational equity – I believe deeply in the unlimited potential of people (especially kids!) and I'm committed to making sure that kids growing up in Buffalo have access to high quality opportunities.  

Why this role? Ralph Wilson Park will be a place for everyone in our community to gather, celebrate, play, and find wonderment. I'm inspired daily by the Conservancy's commitment to our community. Ralph Wilson Park was dreamed up by our community (Imagine LaSalle). Embedded in the community's vision of the park is a responsibility to protect the environment as a long-term investment in our community. I will steward our community's vision to deliver and maintain a safe, accessible and inclusive world-class park.  

What are you most looking forward to about RWP It will be beautiful. I'm most excited that we are building a resilient shoreline that will ease the impact of storms, decrease flooding and flood damage, and ensure that RWP is a place we can enjoy for generations.
The Ralph Wilson Park Conservancy is a not-for-profit organization working in partnership with the City of Buffalo to transform the former LaSalle Park into Ralph Wilson Park, a 90+ acre waterfront destination located on the shoreline of Lake Erie. The park design by Michael Van Valkenburgh and Associates was inspired by the Imagine LaSalle community engagement process, led by the University at Buffalo Regional Institute, and a lead gift of $50 million from the Ralph C. Wilson, Jr. Foundation.
As the inaugural leader, Campos will be responsible for building the organization from the ground up, continuing engagement with partners and neighbors of the park and advancing the Conservancy's vision of establishing Ralph Wilson Park as a world-class, safe, vibrant, accessible, and inclusive waterfront park for generations to come. She will oversee all park operations, partnering closely with the City of Buffalo and the broader Buffalo community.
Campos will be joining the Conservancy from the Institute for Citizens & Scholars, an organization that cultivates talent, ideas, and networks that develop young people as effective, lifelong citizens, where she has served as the Civic Learning Lead.
Prior, Campos launched and led the Teach For America partnership with Buffalo Schools, where she recruited and developed a diverse network of leaders to address educational inequity in our community. Before that, she served as New York State Governor Andrew M. Cuomo's first education advisor; and prior to that she led community organizing efforts in Buffalo working with parents to better understand their child's educational rights.
Campos is known for her ability to build effective and impactful partnerships including diverse community coalitions, prioritizing access and inclusivity, and developing strategic systems to achieve an ambitious vision.
Ralph Wilson Park Conservancy Board Chair Keith Belanger noted,"We conducted a thorough national search that led us to an outstanding local candidate with a strong connection to the park. Katie checked nearly every box we had in our candidate evaluation scoring matrix. She is local, currently living on the west side. She is a collaborator and a builder, having led start-up organizations multiple times in her career. And it is clear from her past experiences that she honors community input. We could not be more thrilled to welcome Katie as our inaugural leader."
Born and raised in Buffalo, Campos is deeply committed to the vision and mission of the Conservancy. "It is an honor to work alongside our community to realize our biggest dreams about what a world-class waterfront park can be: a safe, inclusive, vibrant place to gather, have fun, and be inspired. The legacy of Ralph C. Wilson, Jr. is about bringing Buffalo together to create something magical, and that is exactly what we are going to do," said Campos.
Campos holds a bachelor's degree from Washington University in St. Louis.
The Ralph Wilson Park Conservancy partnered with Koya Partners, an executive search firm that specializes in leading mission-driven searches, to conduct a national search for its inaugural leader. The Board, led by Belanger, unanimously confirmed the selection of Campos for this leadership position.
---
About the Ralph Wilson Park Conservancy
The Ralph Wilson Park Conservancy is the not-for-profit organization created to work in partnership with the City of Buffalo to operate, maintain, and promote the public use of Ralph Wilson Park, a 90+ acre park located on the shoreline of Lake Erie. Established in 2021, the Conservancy is committed to reflecting the priorities laid out through the Imagine LaSalle public engagement process and establishing the framework by which the park will be operated and maintained, with a continued focus on input from the community it serves.
The Conservancy will work closely with the local community and the City of Buffalo Parks Department, taking on responsibilities such as enhanced park maintenance, non-structural improvements, turf maintenance, horticulture, furnishing, events and programming, concessions, marketing, and branding. Learn more at RWParkBuffalo.org.
Media Contact
Kari Bonaro at KariB@CFGB.org or 202.904.7034