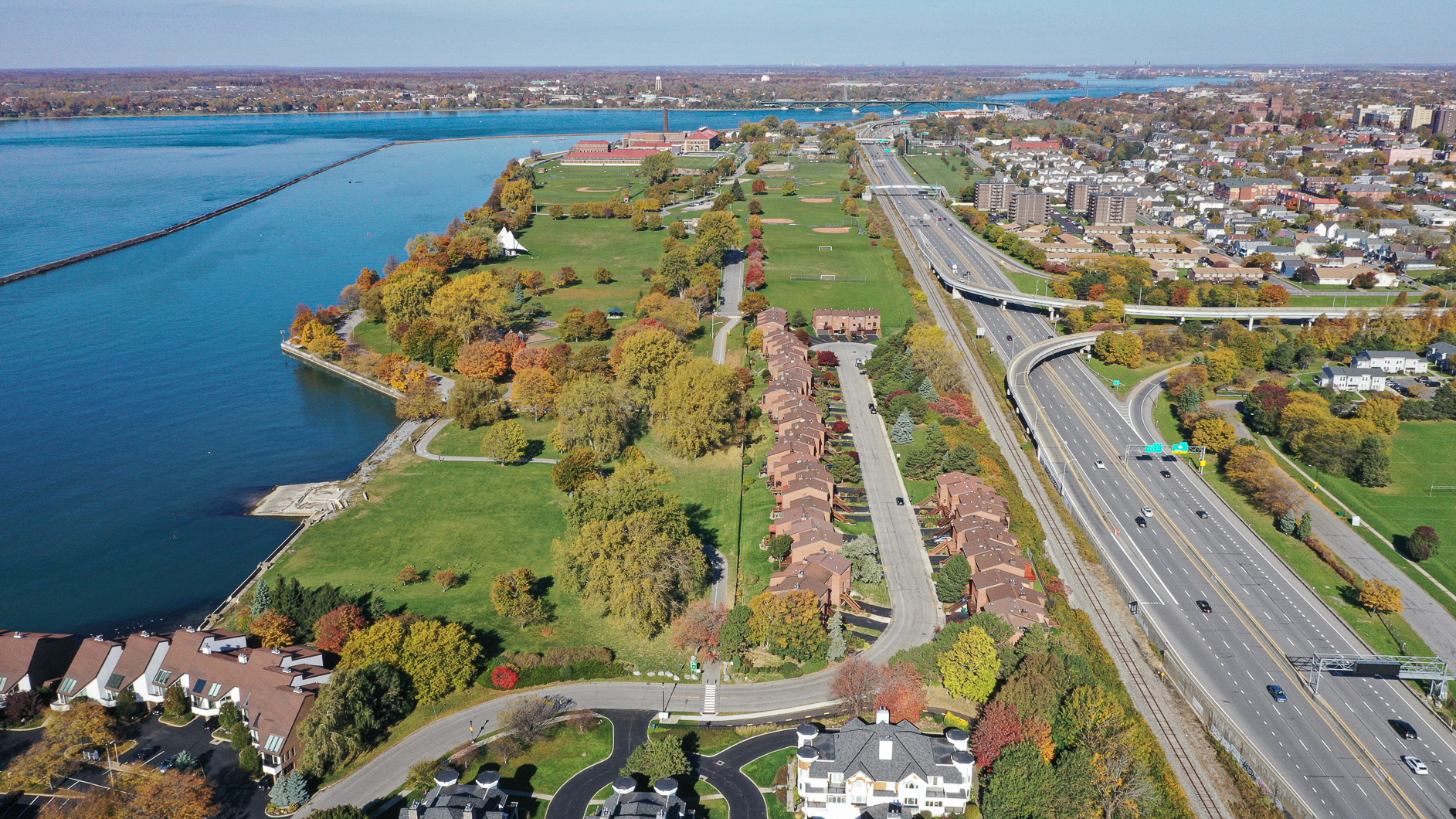 We are launching the Ralph Wilson Park Heritage Engagement Project to uncover the history, dissect the science, and co-create a vision for the future of the Ralph Wilson Park. This project will leverage the work done during Imagine LaSalle, the multi-year community driven initiative led by UBRI to guide the transformation of the former LaSalle Park. We seek to create a direct connection between the Conservancy and the communities invested in the park, near and far.
As part of this initiative, the Conservancy will share content regularly on the latest historical discoveries regarding the RWP lands, uncovered in the archives or brought forth by Buffalonians. Likewise, we will break down the complex but vital science informing the creation of sustainable landscapes. The RWPC team will use this project to educate on the park's importance in larger efforts to create resilient Great Lakes communities beyond downtown Buffalo. The Heritage Engagement Project will illuminate the past, present, and future of RWP within our city, making one thing clear: Ralph Wilson Park will be a vibrant, inclusive and accessible city park.  We are building a legacy. In partnership with the City of Buffalo, we are engineering a 100-acre natural and cultural heritage legacy for the service of many, for generations to come. And we are doing it in a way that engages as many people as possible, showcasing the value of a community-driven initiative to create change in our city.
What you can expect from the Heritage Engagement Project:
Regular opportunities to learn about history, science, and community heritage
Shared discoveries uncovered in our efforts to build a comprehensive timeline of human history that happened on the RWP lands
Up-to-date information on scientific research involving the park
Planning notices for in-person and online engagement events
In-depth articles on history, science, and community heritage aimed at different ages and audiences
Submission requests for community input and knowledge
Where will you be able to find this content?
Instagram and Facebook
Our newsletter
Our website
At in-person events