Katie Campos, Executive Director
Born and raised in Buffalo, Katie is deeply committed to the vision and mission of the Conservancy. "It is an honor to work alongside our community to realize our biggest dreams about what a world-class waterfront park can be: a safe, inclusive, vibrant place to gather, have fun, and be inspired." Katie was hired as the Inaugural Executive Director of the Conservancy in October 2022, following a national search.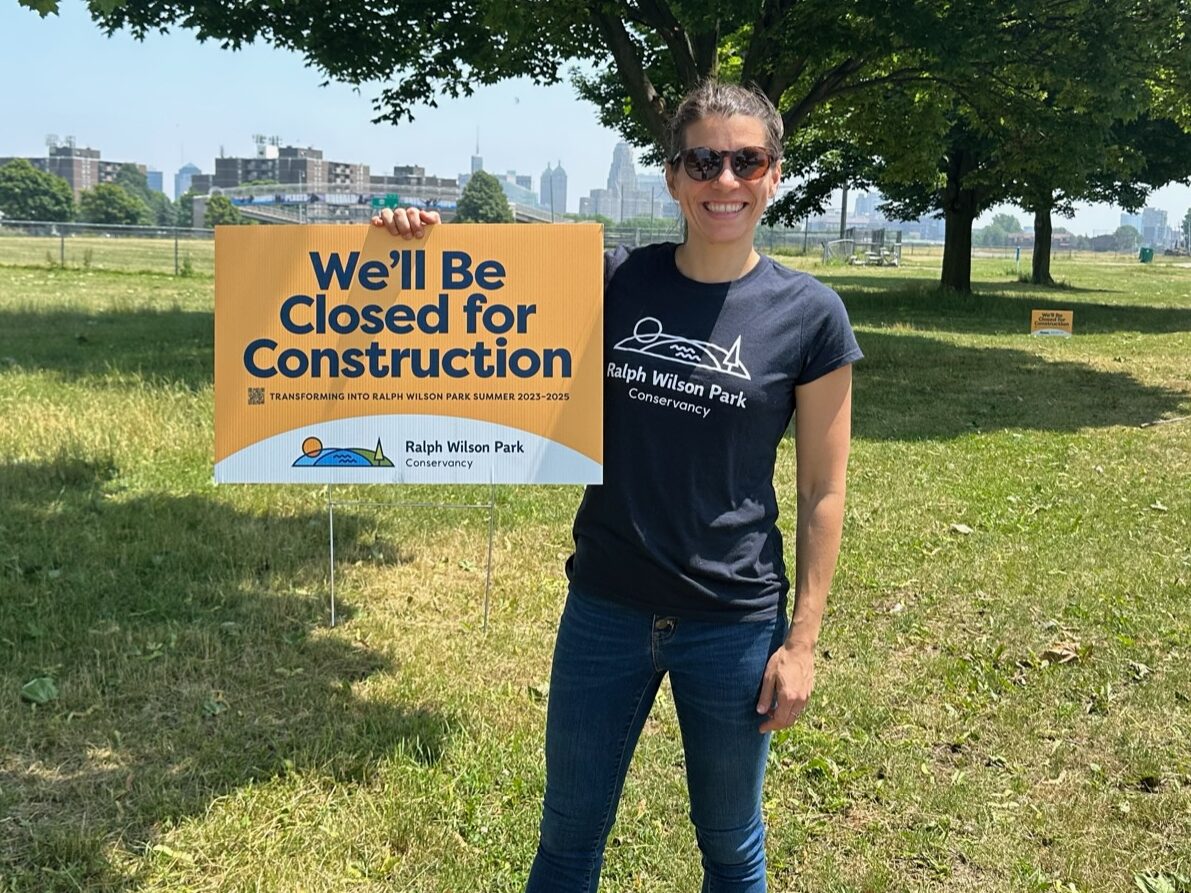 Tell us a bit about yourself: I'm passionate about Buffalo; I'm committed to ensuring our community is the best place to grow up! I grew up on St. James in the City of Buffalo and now live on the west side with my wife, Erin and our twins, Ruth and Leo. The former LaSalle Park was central to my life – we grew up running around the playgrounds, playing soccer, and watching the sunset there. My work to date has been focused on educational equity – I believe deeply in the unlimited potential of people (especially kids!) and I'm committed to making sure that kids growing up in Buffalo have access to high quality opportunities.
Why this role? Ralph Wilson Park will be a place for everyone in our community to gather, celebrate, play, and find wonderment. I'm inspired daily by the Conservancy's commitment to our community. Ralph Wilson Park was dreamed up by our community (Imagine LaSalle). Embedded in the community's vision of the park is a responsibility to protect the environment as a long-term investment in our community. I will steward our community's vision to deliver and maintain a safe, accessible and inclusive world-class park.
What are you most looking forward to about RWP? It will be beautiful. I'm most excited that we are building a resilient shoreline that will ease the impact of storms, decrease flooding and flood damage, and ensure that RWP is a place we can enjoy for generations.
Evan Allen, AmeriCorps Member
Originally from the Rochester area, Evan grew up enjoying the outdoors all around Western New York. He just got back from a year living in Kazakhstan, where he taught English at a local university. He is passionate about environmental justice and am very excited to get to work on Ralph Wilson Park! Evan joined the team in October 2023.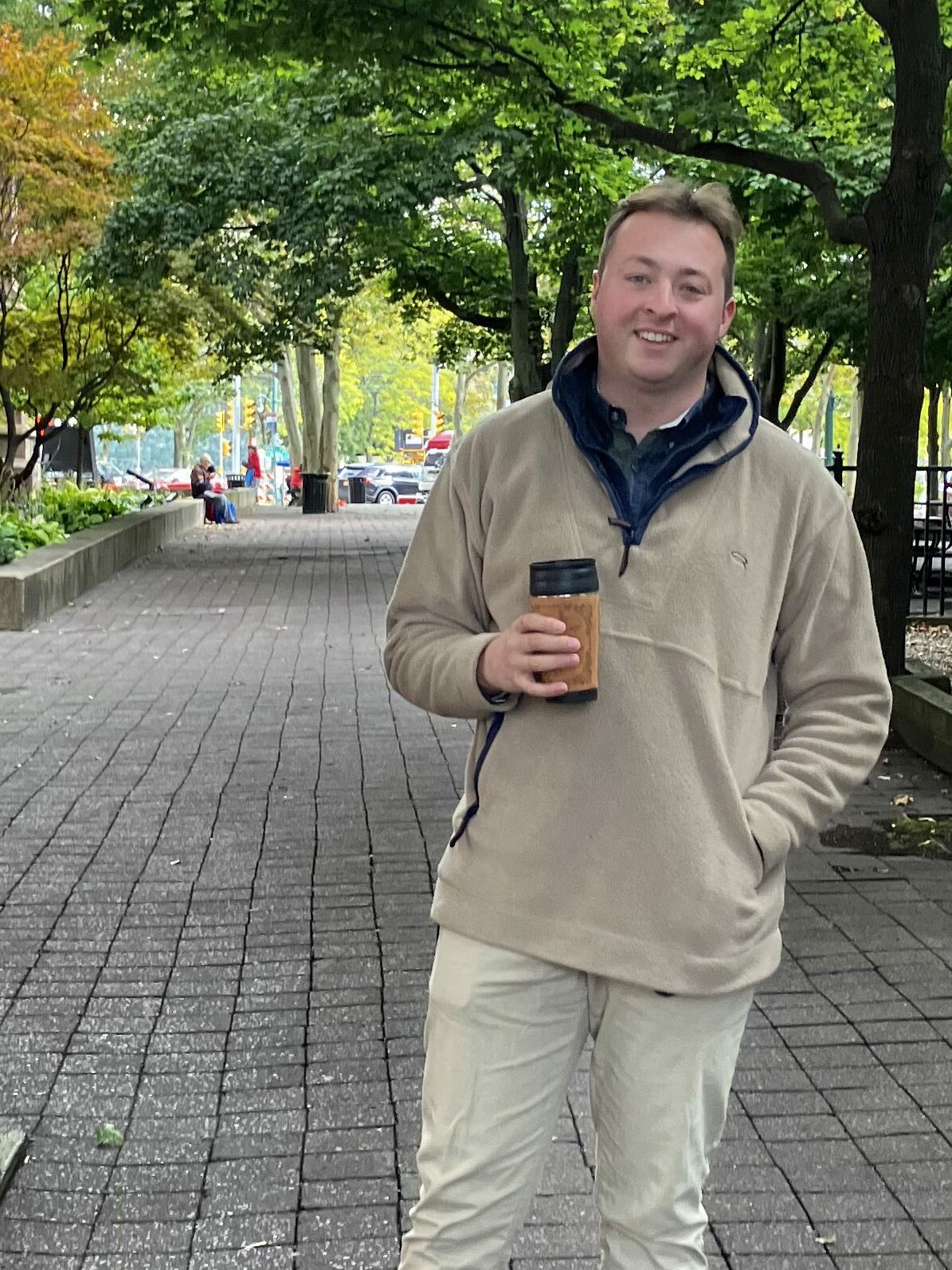 What is your background and education? I graduated from Fordham University in 2021 with a BA in International Studies and French and a minor in Environmental Studies. While I was studying abroad in Dakar, Senegal, I had the opportunity to work with a local organization that was educating rural communities on their legal rights with regard to mining. This inspired me to write my senior thesis on climate change mitigation at the community level, and sparked a desire for a career in the environmental field.
Why are you interested in working for RWPC? The environmental work the RWPC does coupled with its robust community engagement efforts is what drew me to the organization. I am interested in learning more about how the community interacts with the urban environment, and to work together with the community to develop solutions on how the park can best fit the needs of local residents.
What do you feel is the most exciting part of updates to Ralph Wilson Park? I am really excited about the ecological changes being made to the shoreline along the park which will create new habitats for native species, while also providing opportunities for nature education for people all around Buffalo and beyond.
Abby Vincent, AmeriCorps Member
Abby was born in the Buffalo area and has lived here her whole life. She's connected to this community and passionate about making Buffalo a better place. She grew up utilizing the public parks system in this area, and knows first-hand how much of an impact public green spaces can make on the surrounding community. Abby joined the team in October 2023.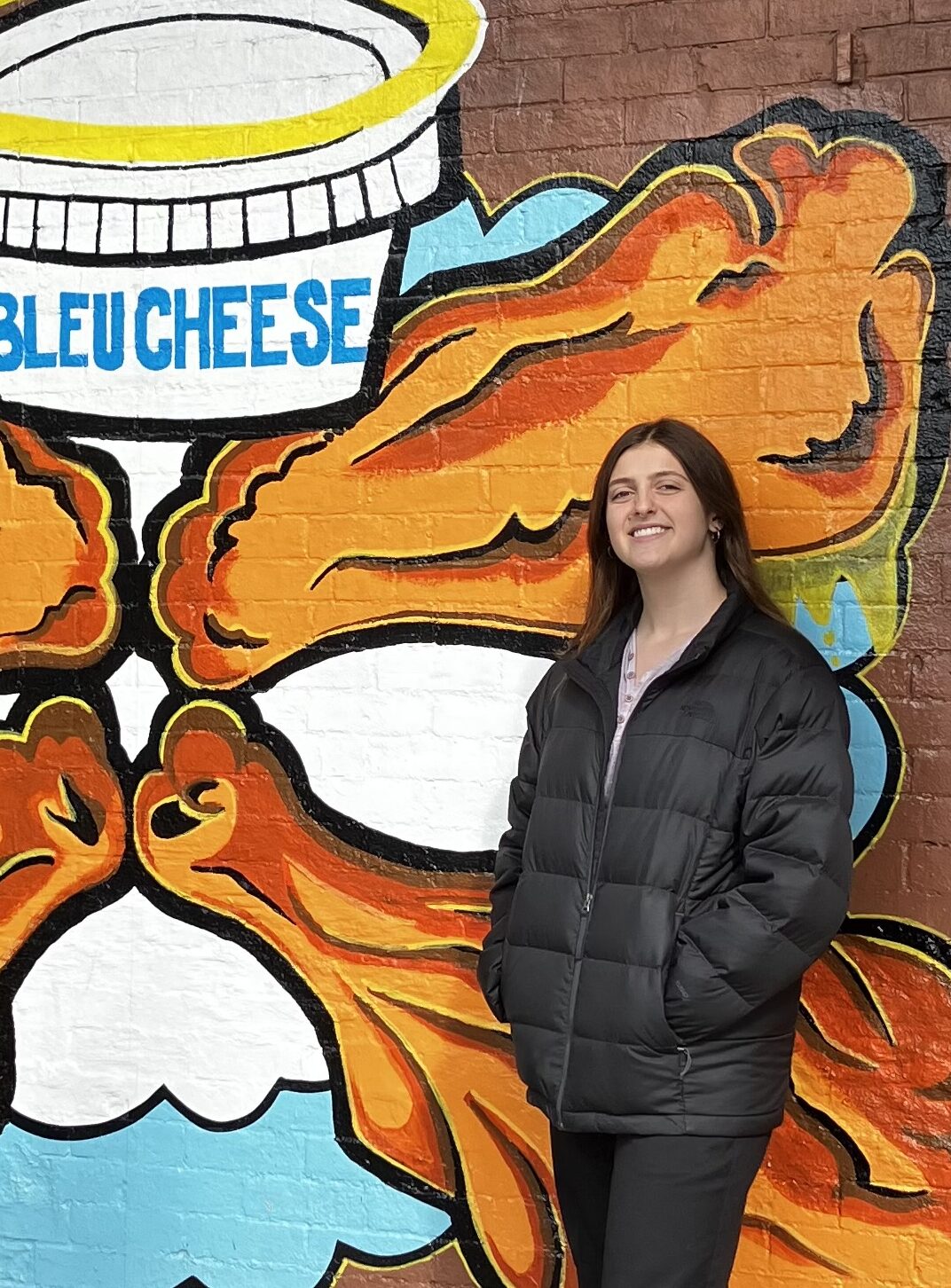 What is your background and education? I graduated in May 2023 from the University at Buffalo with a B.S. in Environmental Engineering. I have experience working in conservation, treating water pollution, and in watershed restoration. I love environmental conservation and education, and I hope to help make Ralph Wilson Park a center for community engagement in the environment. 
Why are you interested in working here? I think that the work RWPC is doing at the former LaSalle Park is amazing and will make a positive impact on the surrounding community. The people that this park serves deserve a modern and well-maintained park, and I look forward to contributing to the organization in any way I possibly can. 
What do you feel is the most exciting part of updates to Ralph Wilson Park? I am most excited to see the park become more accessible to the community. The park is separated from the community by the 190 highway. Providing better access to the park through a more inviting pedestrian bridge will connect the park to the surrounding community, and I'm excited to see this change. I'm excited to turn this construction project into an education opportunity for children, students, and all members of the community.