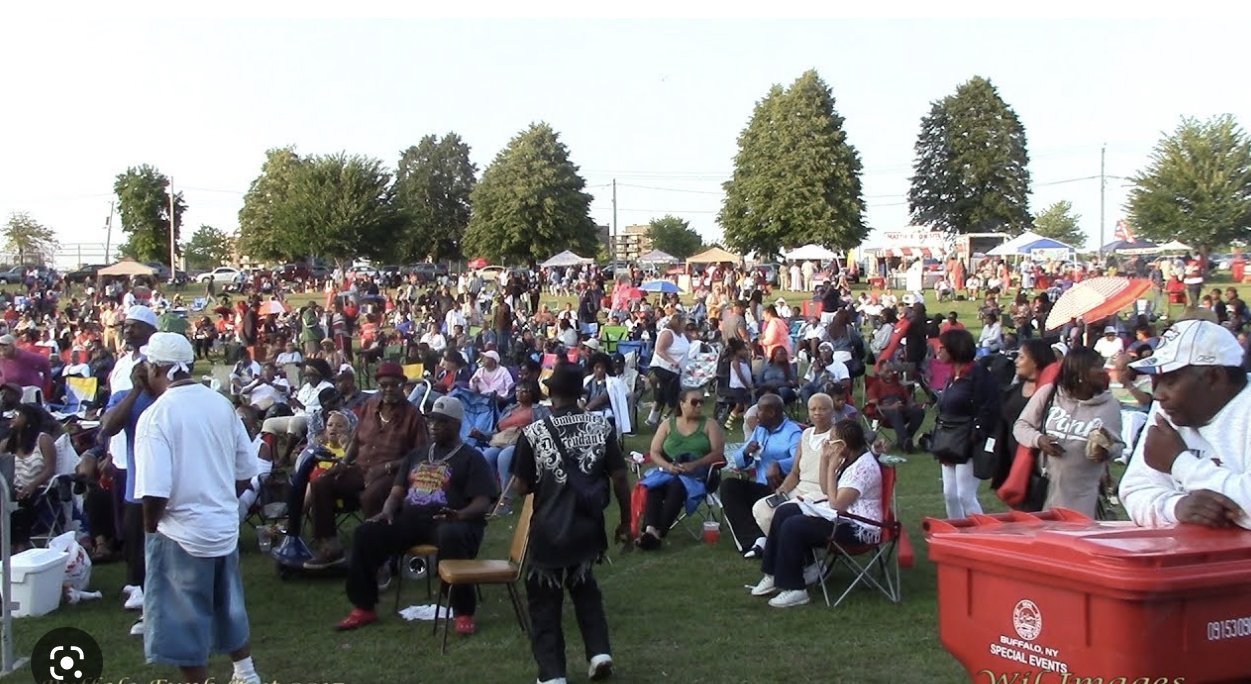 Next in our series of Partner Profiles, we are thrilled to feature significant community events led our very own Marnetta Malcolm. Marnetta is the founder of Buffalo Funk Fest, one of the longest running and largest events in the park (thousands of people attend each year, for nearly two decades), and the brand new Jefferson Avenue Friday Night Live series. Marnetta was a member of the Imagine LaSalle focus group that led the community-driven planning and design of Ralph Wilson Park and is currently the Vice Chair of RWPC's Board of Directors.
When one ends, the other one begins
Buffalo Funk Fest, a tribute concert to Buffalo's own Rick James, began after the superstar's death in 2004. It has always been – and remains – a free music festival open to all. The event took place in the former LaSalle Park until 2019, and moved to MLK Park after the pandemic as construction was set to begin on transforming Ralph Wilson Park.
Marnetta's newest offering, Jefferson Avenue Friday Night Live, builds upon the success of Funk Fest by bringing live music and entertainment to the East Side more regularly. She had been planning to do an event on Jefferson for a while focused on the community's small business owners. After the racist attacks of 5/14 devastated community members, she knew she had to do something now. Last year, she transitioned Funk Fest to begin on Friday night with a block party on Jefferson Avenue. That Friday night event was so successful, and the need for both joy and resources in that area remains so great, that Marnetta decided to continue the block party this summer.
Kicking off on June 2nd and running each Friday night through August 18th (the week before Funk Fest!) in the shopping plaza at Jefferson and E. Utica Street, Marnetta is partnering with community organizations, sponsors, small businesses, and neighbors to host Jefferson Avenue Friday Night Live.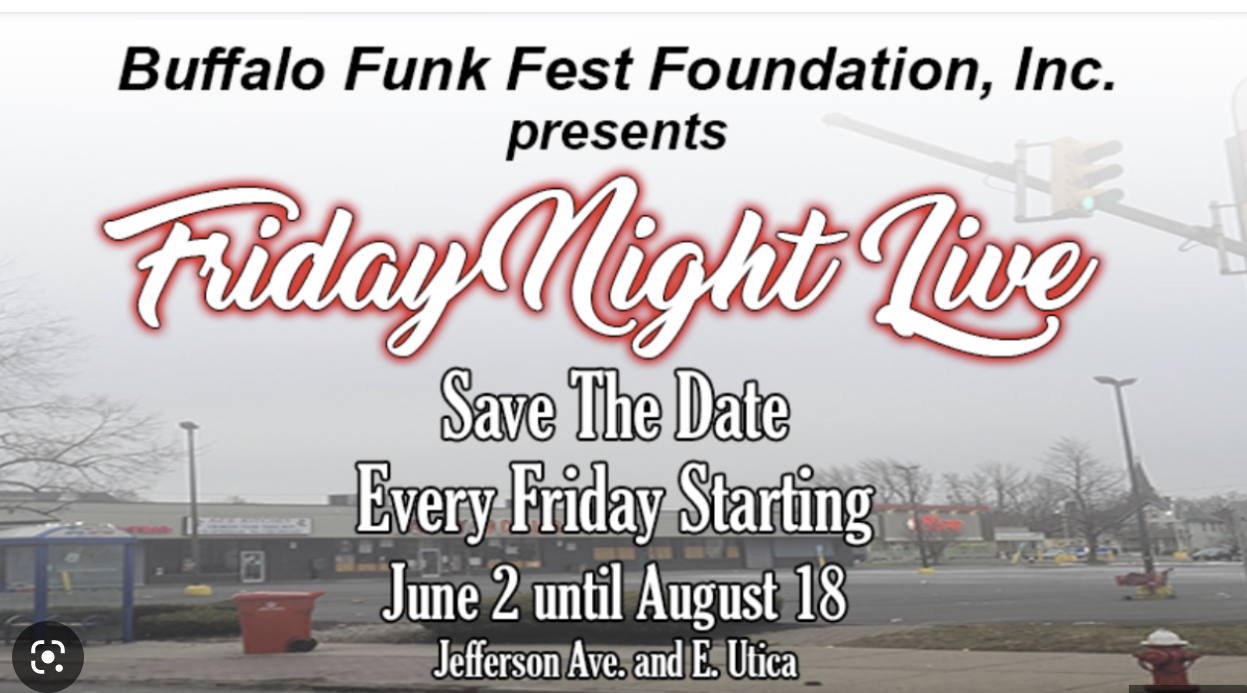 Start small and build toward something greater
The foundation of the new Live series is music and entertainment, but she has identified a number of partners who can offer mental health resources and provide good, factual information that people need. There will be Hip Hop 101 for kids, conversations with mental health providers, food trucks, music, vendors, and more.
Marnetta has already confirmed a number of sponsors for this year's series, and she says there is room for more! She is already working with: Agents for Advocacy; attorney John Elmore; BestSelf Behavior Health; Buffalo Urban League; Tops Market; Buffalo Community Fridge; Cricket Wireless; KeyBank; CASNY; Fidelis; The Challenger; WUFO; Buffalo United Front; Stop the Violence Coalition, and more.
We need our stage
One feature Marnetta couldn't lose during the reimagining and planning process for the park? The amphitheater! She said, "The fact that the amphitheater is staying is a testament to the Ralph C. Wilson, Jr. Foundation, to the city, and to the community for listening and hearing us! We need our stage."  
When Ralph Wilson Park opens, Marnetta says Funk Fest weekend (always in August) will start with Friday Night Live on Jefferson Avenue, move to Ralph Wilson Park on Saturday, and end on Sunday in MLK Park, ensuring music and celebration across the city.
We can't wait!
Take another look at our first partner profile, Buffalo Niagara Waterkeeper.