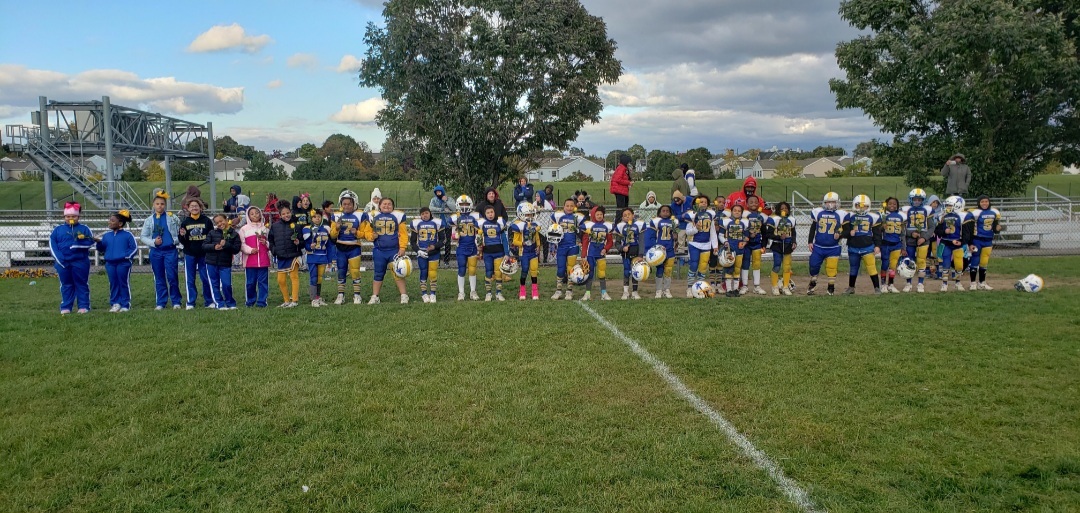 The Westside Little League Football and Cheerleading Organization has been serving the Buffalo community since 1966. They are a volunteer nonprofit organization that uses Ralph Wilson Park as its home field. The organization provides a safe and welcoming environment to all families for kids ages 5-14 to learn the fundamentals of football and cheerleading. They are dedicated to developing youth by teaching leadership skills, sportsmanship, accountability, and respect.
The football field within the park will remain open during construction, allowing the organization and the many families it serves to continue to play football and cheer.
Home Field Advantage
Catherine Rivera of the league shared wonderful photos with us showing how the league and its families use the park, and described how proud they are to call Ralph Wilson Park their home field. She said, "We proudly represent our neighborhood. We get a beautiful view of Downtown Buffalo. We get beautiful sunsets. We enjoy the park day AND night! We even enjoy the park to get families together for more than just football games. We utilize our park for picnics, birthday parties, and even special events! We love our park and are super excited for the renovation!"
Learn more about the fascinating history of Westside Little League Football and Cheer on their website. Families can also find registration information for next season and view the schedule of games for next fall (beginning in August).