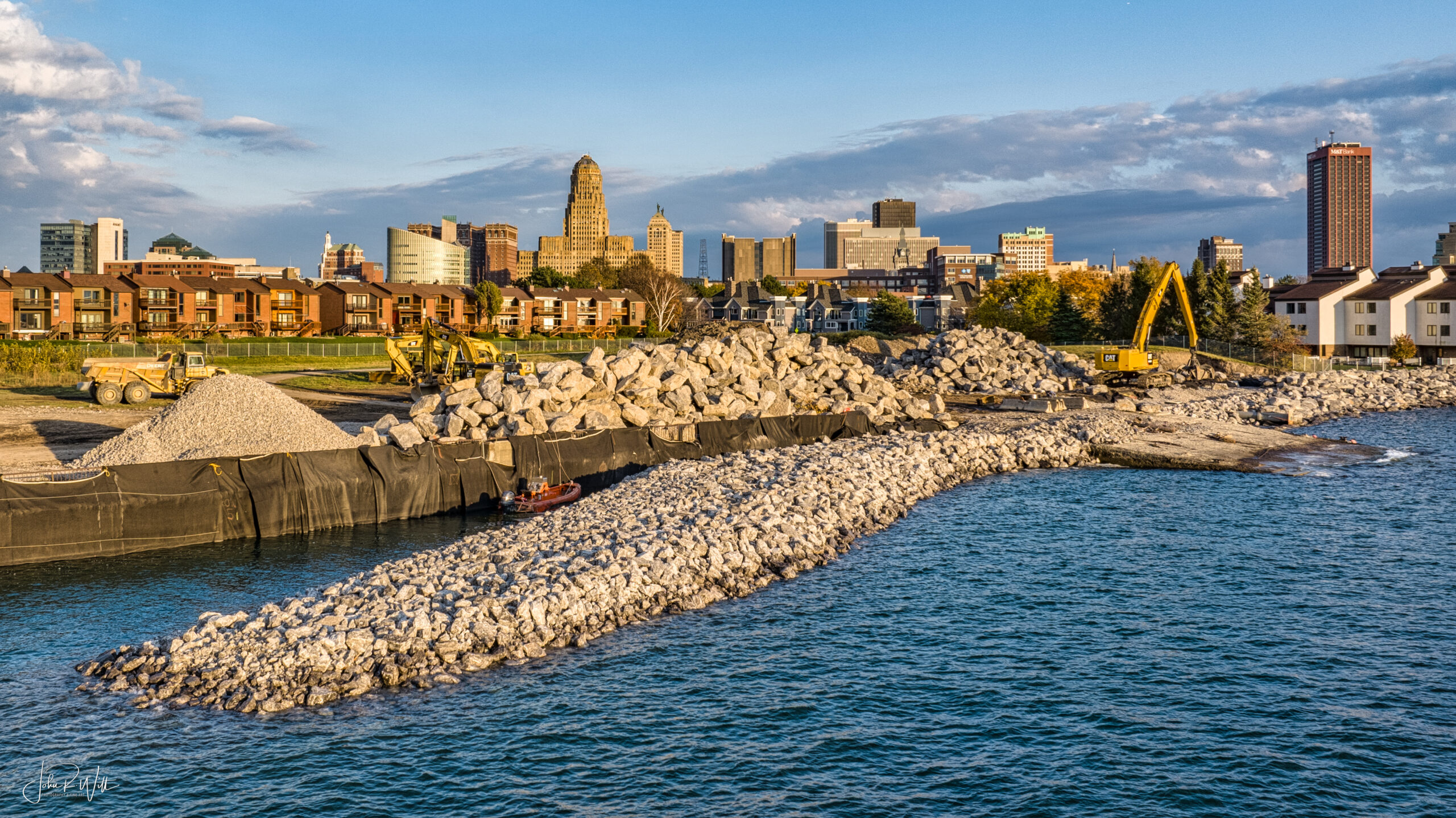 There is a lot of attention on science this month. November 10th was World Science Day for Peace and Development, an annual event started by UNESCO, the educational, scientific, and cultural arm of the United Nations (UN). Each November, this day is used to highlight the importance of science in society. "By linking science more closely with society, World Science Day for Peace and Development aims to ensure that citizens are kept informed of developments in science."
November's attention to science continues on the 30th with the start of the UN climate change conference. COP or the 'Conference of the Parties' is an annual event that shares new scientific data while determining a global response to climate change. It is about both knowledge and action in light of what science tells us about our changing world. 
With two major events focused on science and human society this month, we'll turn our attention to science at the park. That science is what will allow us to build a place of Buffalo heritage for years to come. As a conservancy promoting the creation of a sustainable community greenspace, we are responsible for keeping our citizens informed of the science behind the redesign. That science is vital to building a park that can withstand the test of time and we want to share it with you. With that, here are five ways science is transforming the new Ralph Wilson Park into a longstanding Western New York treasure:
Science was used to design a shoreline with a future climate in mind.
Scientific research on climate change points to a future with more severe storms hitting Buffalo's waterfront. This means the current shoreline will be hit harder and harder as time goes on, eventually leading to collapse. Current construction brings to life a substantial redesign of the shoreline engineered for structural resilience. Science allows us to build with the future climate, and future storm patterns, as our guide.
Science was used to anticipate (and prevent) future floods.
Climate research indicates flooding will increase in the future, which is why the bulkhead (the barrier wall between park and water) will soon be elevated two feet. The new park design also uses our understanding of wave energy, as it includes a new stone barrier to absorb destructive waves and prevent flooding.
Science was used to determine how to fill the park with trees.
When the redesign is complete, 2,600 new trees will be planted in the park. The trees were thoughtfully selected to provide shade and habitat for local animal species. Science also helped determine where the new trees will be planted, decisions that will ultimately stabilize the shoreline and provide barriers against wind. In urban areas, purposefully-placed trees provide a large return on investment, increasing quality of life for human and non-human inhabitants alike.
Science was used to determine the best time to enact sensitive changes.
Timing in nature is important. When enacting change, understanding plant and animal cycles can mitigate negative impacts. For example, during recent construction, the hibernation cycle of a native bat species informed when to remove a group of existing trees slated for replacement. Removing them when the bat was in hibernation elsewhere lessened impact on the animals. Change will inevitably affect current wildlife at the park, but a scientific understanding of those species lessens impacts in the present, while making way for better habitats in the future.
Science was used to design future wildlife habitats
The changes to the park and shoreline will not only make the land stable, they will foster habitats for local plants and animals. This will increase biodiversity. Time spent at the park will be enhanced, as visitors will be surrounded by the local birds, bugs, and critters who bring nature to life.
We know that real change requires not just knowledge but action. At the Buffalo waterfront, a redesign using science is happening right now. The construction down at the waterfront is moving us towards a sustainable greenspace that will be inherited by generations to come. Buffalo is a city with a bright future as a climate haven in an increasingly climate-stressed world. Greenspaces will increase our ability to enjoy that climate thanks to scientific developments and their inclusion in park redesigns. The heritage we are building now will be a massive investment in our city's future, and that investment will be guaranteed to withstand changes to come, thanks to science.
Read previous articles from our Heritage Engagement Project.