As part of ensuring our community and especially our park neighbors are kept informed, we will send out a weekly construction update every Monday morning. We will also post these updates to our website, Instagram, Facebook and LinkedIn.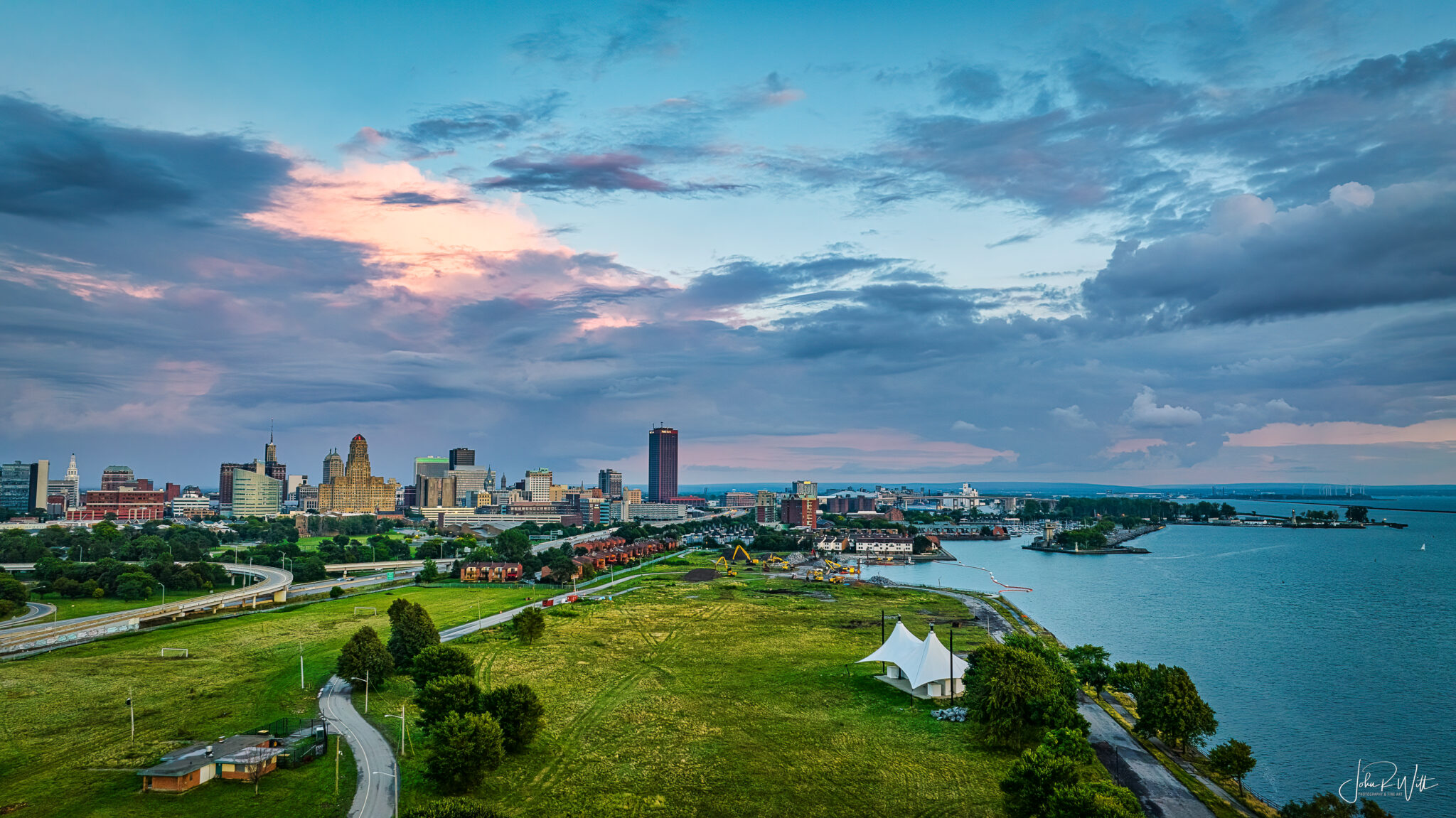 Shoreline work continues on the south end of the park. Over the next few weeks, crews will wrap up building the armored slope on the south side of the sea plane and will begin excavating and dredging the inlet on the north side of the sea plane. The graphic below shows the dramatic transformation in the shape of the shoreline from hard lines and edges to a natural, scalloped shoreline.

The inlet will protect the park against increased flooding and it will promote the natural restoration of the native habitat. Restoring shoreline plant communities and creating safe, clean space for native fish to breed will also benefit the health of Lake Erie Read more about operation protect our shoreline here and here.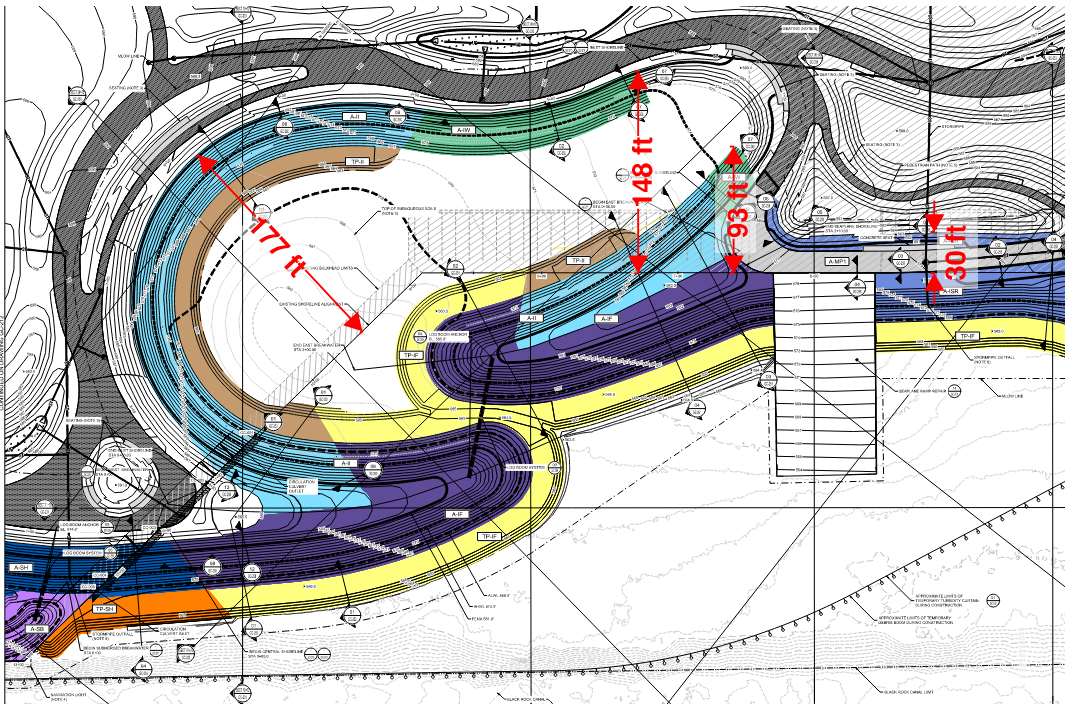 Over the next few weeks, you will see crews out there using massive cranes (both on barge and on land) to place rock to build the armored slope.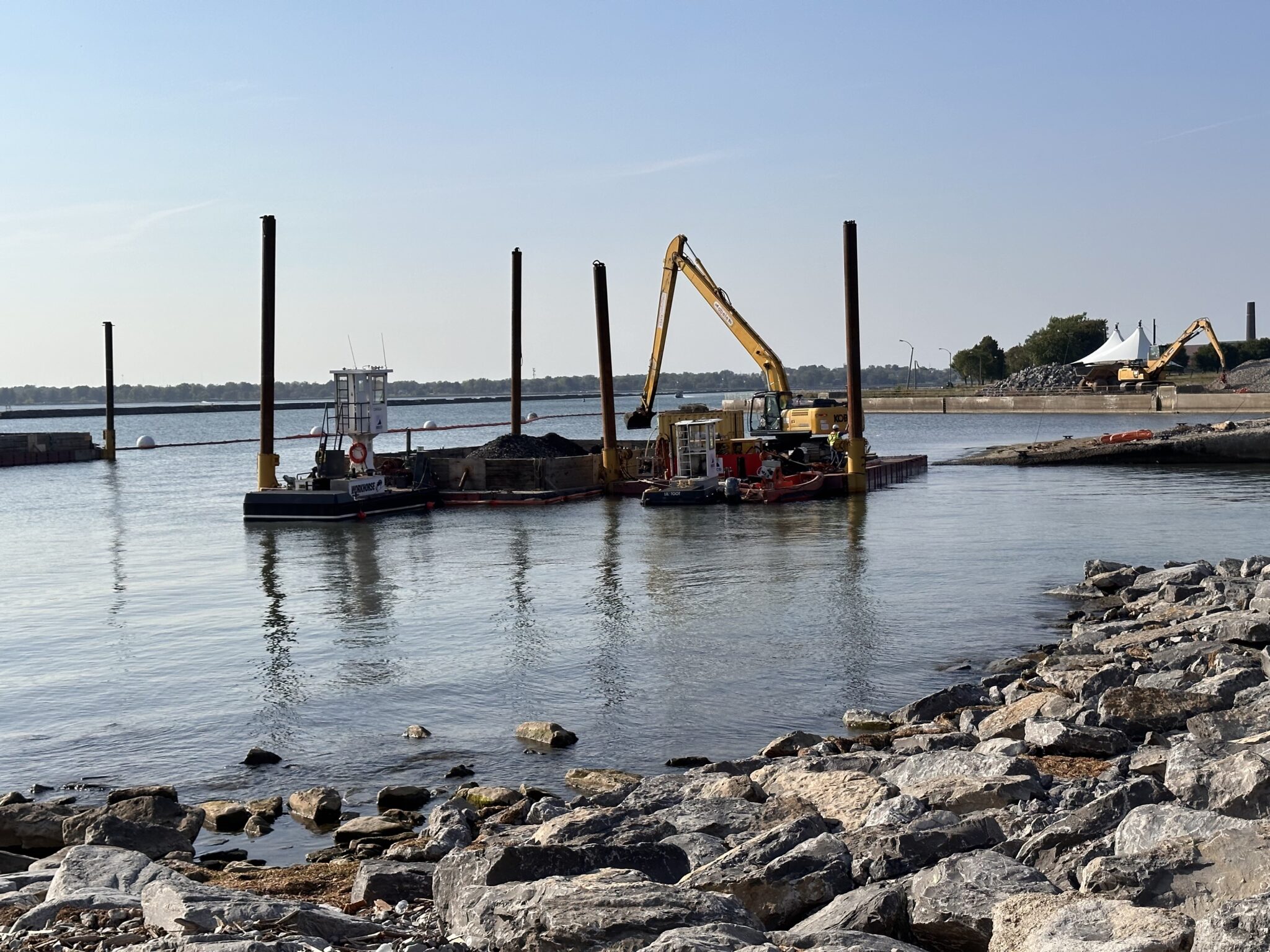 Check out the video as they move the boulders to build the armored slope.
Send your questions and feedback! It has been so fun learning about the science and engineering behind our Ralph Wilson Park shoreline. We'll try to address any questions you have in weekly updates.