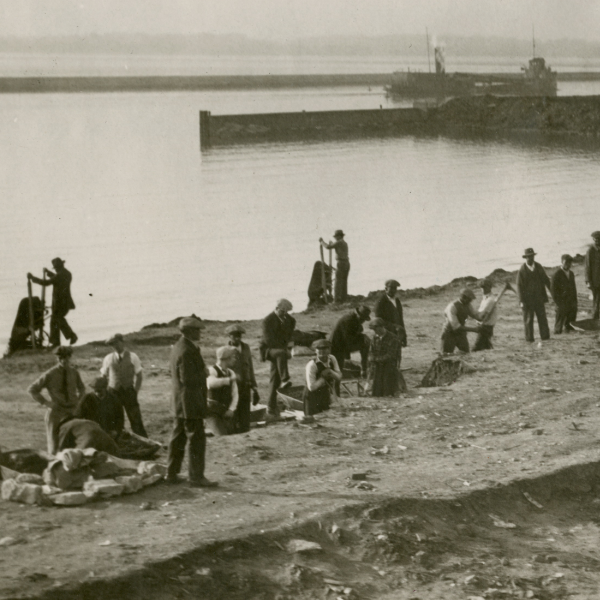 Link to our newest post, Connecting Ralph Wilson Park to a Global Vision for Better Cities, here.
Through the RWP Heritage Engagement Project, the Ralph Wilson Park Conservancy seeks to share the history of the land the park sits on. The use of the word 'heritage' in our title is meaningful. Heritage is property inherited from the past, or intended to be inherited in the future. UNESCO has popularized the use of the word to describe places as natural and cultural heritage and we're now seeing heritage tourism take off around the world. We join many other nonprofits who are committed to building enduring legacies through heritage. Read our introductory blog and other posts.
The history of Ralph Wilson Park is important for many reasons and engaging people with it will have long-lasting impacts. By connecting the Buffalo community with historical content, we will share the past to support efforts to build a park for the present and the future. History is fascinating, but diving into it provides more than just interesting content. When communities are engaged in building heritage places, they are more apt to protect them.
In addition to sharing the history of the RWP lands, we will also communicate ongoing scientific research at the park. This research has been happening behind the scenes for years. Scientific projects at the park have built a better understanding of the natural environment, knowledge that was used in science-backed decision-making during the Imagine LaSalle process. These projects continue, and we will communicate the results of ongoing scientific studies to show how they give us tools to build a resilient park that will be inherited in the future, while being enjoyed today.
Leading the Heritage Engagement Project
Joining the Ralph Wilson Park Conservancy to help launch the RWP Heritage Engagement Project is Dr. Kathryn Grow Allen. Katie is an archaeologist and anthropologist who has worked on heritage projects around the world. Her work in places like Greenland helps protect places of heritage, encouraging communities to see them as legacies inherited from the past, to be passed on to the future. In this new role, Katie will be creating content and community initiatives that build on the work of Imagine LaSalle. She will also assist with the Conservancy's newsletter, create an accessible public history of the RWP lands, and engage those invested in supporting Ralph Wilson Park as a piece of Buffalo heritage.